ABOUT THE SWEET TREAT COMPANY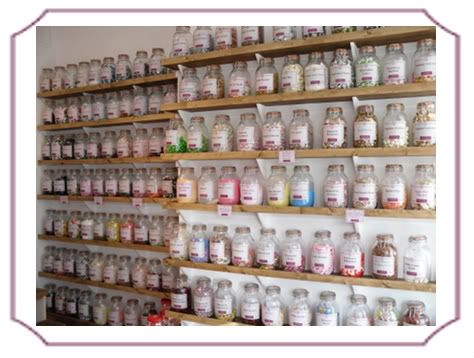 As a family run business The Sweet Treat Company is dedicated to providing customers fantastic service and most importantly, yummy sweets to enjoy!
The Sweet Treat Company run a traditional sweet shop and sell all manner of sweets, candies, chocolate and fudge by weight, over 6000 varieties of sweets are stocked. The shop is based in Winchester, Hampshire, UK, if you are passing, drop in for a chat and some goodies, we are open during the following times-
Monday              9.30- 17.30 
Tuesday            9.00-17.30
Wednesday      9.00-17.30
Thursday           9.00-17.30
Friday                 9.00-17.30
Saturday            9.00-17.30
Sunday              Closed
The Sweet Treat Co website has been launched for those that prefer to do their sweet shopping online!
If fond memories from childhood for you involve a bon bon or two then this is the place for you. Sweet Toothed Kristian (pictured!)loves to hear tales of sweeties past so please get in touch and share your favourite childhood sweets.

 After scouring the UK we have sourced top quality sweets to remind you of yester year from a number traditional confectionary makers. Many of our sweets come from confectioners that have been in the business over 100 years and still make their delicious sweet creations using the traditional methods.
Old fashioned sweets are our speciality and if you cannot find your favourite in the Sweet Treat Co online sweet store, be it a retro candy or traditional British sweet, please, please, do let us know and we will investigate and if it is still being made we will track it down for you.
 We always stock the best quality sweets, from the original sweet maker, including Barretts, Bassetts, Willetts, Stockleys, Swizzells Matlow, Gibbs and Bristows. Yum!
A huge thank you goes out to Colleen at Time To Splash a fab company that offers a range of services to take the weight off your shoulders! Colleen helped us send clients information on our new wedding and event sweet shop services.